We confess, while we're really impressed by this year's rowers, that's not why we went to the Henley Royal Regatta. No, we went for the parties. It was, of course, a brilliant time. However, there's a couple of things first timers going to Henley for a party should know. We've rounded up the important lessons we learnt this year for you, so don't make these mistakes when you go next year.
#Gloriana at @HenleyRegatta, @PangCollBoats @DevittHo about to get afloat for Centenary row past #wow pic.twitter.com/JXjVDQEojJ

— Thomas Garnier (@TJCGarnier) July 2, 2017
Make the journey to Henley fun.
Regatta week – such fun!#regatta #rowing #PimmsOClock pic.twitter.com/tcPpOJEU7p

— Pimm's (@PimmsGB) July 1, 2017
Getting to the Henley Royal Regatta is part of the experience. But to get the boring advice out the way, make sure you know exactly how you'll get there and get to the station in plenty of time. It's just not worth the stress. There's pretty big queues for buying and collecting tickets, and you don't want to be pushing through the crowd when you've just got ready.
That being said, the fact that everyone is making the same journey, and they're all in a pretty distinctive dress code is seriously fun. There were special Henley ticket queues in Paddington station and everyone was very helpful. Grab your ticket, follow the fascinators onto whichever train looks right and start the party!
How about serving up a Gentleman's Mule for a Father's Day treat? #PimmsOClock pic.twitter.com/IV8VjiC016

— Pimm's (@PimmsGB) June 18, 2017
Which brings us to our next tip for the journey: drinking on the way. It's a rite of passage to sip a Pimms or some champagne on the train to Henley. Everyone will be doing it, and you don't want to miss out. The party bus has never been posher.
Mind Henley's dress code.
#Day4 blazers… #HRR17 pic.twitter.com/MAiJRJZYhB

— Henley Royal Regatta (@HenleyRegatta) July 1, 2017
Careful of what you wear to Henely. If you're in an enclosure, you can be denied entry if you aren't wearing the right clothes, just like a club.
Some general tips: Girls, Men and Children of both genders CANNOT wear trainers, jeans, sweatshirts or t-shirts. Again, for all groups 'novelty attire' is not allowed. How those crazy blazers fail to come under 'novelty attire' is, frankly, beyond us. But, it wouldn't be Henley without them, so get in the spirit of the thing and leave the morph suits at home.
Girls, unlike clubs, the website states that if your dress is too short or 'revealing' you can be denied entry. From our experience, they aren't THAT hot on this for the general public. However, to be on the safe side reach out to your more modest side.
Crazy hats and crazy blazers 100% encouraged.
If you're not in an enclosure, get there early and get a seat.
Our #events team will be at #Henley Regatta this week. Bar & Waiting positions available. Contact Theo@profiles-personnel.com 01252 723442 pic.twitter.com/8ZoyTkYbpm

— Profiles Personnel (@ProfilesFarnham) June 24, 2017
By 12pm on the Henley Royal Regatta weekend this year, the best spots on the bank were all taken and Henley was already very busy. If you aren't in an enclosure, make sure to get there in the morning latest and grab a nice spot. Or, better, get some more dedicated friends to do it for you. There's also some great bars and pubs along the river, so don't think the actual festival is your only option.
If you are in an enclosure, beware the walk (and girls, bring flats)!
Quarter final day @HenleyRegatta – scene set. #ThisIsWhyWeRow pic.twitter.com/AmCwaDvIGK

— Matthew Pinsent (@matthewcpinsent) June 30, 2017
If you're lucky enough to be in an enclosure, try and gauge roughly where it is. The Henley Royal Regatta is actually a lot bigger than it looks, and for girls in heels, the walk ain't friendly. Ladies, bringing flat shoes is a good shout, you can change before you enter. It might even be worth it to get a taxi if there's enough of you, so you can arrive rested, looking your best and ready to stay on your feet all night. That being said, walking down the bank of the thames and drinking in the event definitely has it's merits. Just see how you feel!
Semi-final day has arrived at #HRR17. Good luck to all crews competing today #ThisIsWhyWeRow pic.twitter.com/IHkZPLBW0Y

— Henley Royal Regatta (@HenleyRegatta) July 1, 2017
Know where the best Henley after parties are.
1 day till @AllGonePT headlines our party! 🥂 #ChinaWhite #FuckRules #LibertineClub #Weekend #HenleyRegatta #ChinaWhiteRegatta pic.twitter.com/8hGFlzATzL

— Chinawhite (@chinawhiteclub) June 30, 2017
Don't worry, we've got you here. Chances are, you'll be having the time of your life partying at Henley. If you (like us) were getting your drink on during the day, you definitely won't want to stop once it gets dark. If you don't have an after party planned (or just want a better one) get on Nightset App and see the best parties and places around you. Just Check what other people have posted to see if the party is good or not, and once you've picked one, have a look and see who else on Nightset is going. Watch out for those beer (or should we say Pimms?) goggles and have the night of your life!
Thames A: winners of the Thames Challenge Cup at Henley Royal Regatta 2017. Verdict: 5 lengths. @HenleyRegatta #oneteam #yeahthames #HRR17 pic.twitter.com/pBYsYEBCjw

— Thames RC (@ThamesRC) July 2, 2017
---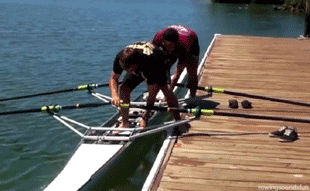 We hope this helps you party hard at Henley. We had a blast,  Let us know if there's anything you reckon we missed.
You'll have to wait until next year to try partying at the Henley Royal Regatta. In the meantime, check out these brilliant speakeasy bars in London or take a look at London's coolest historic pubs. They're sure to 'tide' you over. Sorry.