We Brits live drinking, always have. That means London is home to some truly incredible and some truly old pubs. And we mean OLD. With previous regulars like the actual real-life Queen Elizabeth I and Mark Twain, you can actually sit and have a pint where Charles Dickens once sat and had a pint. Tell us that doesn't blow your mind? These places have been popular for over 400 years for a reason. So, for a delicious, strong pint of culture, get down to these amazing and unique historic London pubs and drink in the history.  
The Old Bank Of England
Great setting & great history @OldBankFleetSt. #Bank #London #FleetSt pic.twitter.com/6nrV7CCafN

— Chris Percival (@ChrisPercival_) June 27, 2017
Normally if you told us you didn't enjoy going to the bank that much, we wouldn't argue. We also wouldn't object to your desire to stay out of court on a relaxing trip with friends. But if any bank is going to change your mind, it's the Old Bank Of England. This pub is situated in the former Laws Court branch of the Bank of England. Apart from the happy repurposing of the building which saw it become a pub, very little has changed. It's truly gorgeous inside and, if you really want to take it all in, we'd recommend a seat in the gallery.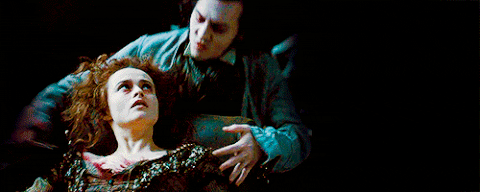 Of course, being a London pub it's bound to have some dark and probably gruesome history. And boy does it. This pub was situated in between Sweeney Todd (the demon barber of fleet street) and his mistress Mrs Lovett's pie shop. It was in the very cellars under The Old Bank Of England that the victims were made into meat pies, which Mrs Lovett then sold her unsuspecting customers! Rest assured, that would never get past the government food standards agency nowadays. The food at the Old Bank Of England is of a much higher standard, and we really recommend it.
Ye Olde Mitre
Cask Ale oasis indeed. pic.twitter.com/WovlDKOBLz

— Ye olde mitre (@Yeoldemitre) August 23, 2016
Now if this doesn't sound like the name of an old pub, we don't know what does. Ye Olde Mitre is, indeed, very old. It was built in 1546 and got a nice 'new' extension in 1782. It's worth pointing out that this makes this historic London pub a good 230 years older than the United States of America as a nation. If you're curious about celebrity guests, Elizabeth I danced around the cherry tree at its front and her father Henry VIII got married next door at St.Ethelredas. To be fair, he did that a lot, but it's still impressive. While it's easy to be awed by this pub's history, don't forget the more 'modern' reasons to go and see it for yourself. They're a paragon of cask ales, and have won multiple awards for their collection. With a minimum of three guest ales at all times, brilliant ciders and an 'English' twist on the classic Spanish tapas, you'll see why this pub's been popular for nearly 500 years.
Ye Old Cheshire Cheese:
Ye Olde Cheshire Cheese (Fleet street) pic.twitter.com/BrunX6pkUH

— Ko Iijima (@ko_iijima) January 5, 2017
This historic London pub was actually built right after the great fire of London in 1666, but there's been a pub there since 1538. Regulars included Mark Twain, author of Huckleberry Finn, Dr Johnson and Alfred, Lord Tennyson. Plus (and here's the big one) Charles Dickens was said to enjoy a tipple here, and he famously alluded to the charmingly gloomy pub in his A Tale Of Two Cities. If having a drink in a pub straight out of a Charles Dickens novel doesn't appeal to you, not much will. Apart from, maybe, this. The fireplace upstairs was adorned with tiles so pornographic the Telegraph wouldn't publish them. This, of course, implies the rooms may have been used as a brothel. Now if you can resist going to a Brothel straight out of a Charles Dickens novel, we cant help you.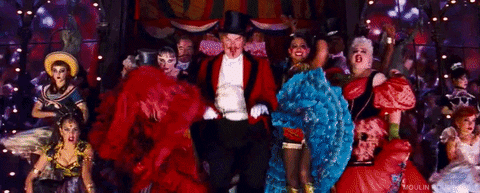 The Old Ship W6
Enjoying the sunny afternoon at the riverside pub Old Ship W6 in Hammersmith #PiccoloExplo… http://t.co/OYK54UM8b8 pic.twitter.com/qzmm9N76yK

— Cindy (@piccoloexplorer) August 22, 2015
It's a little out the way, but boy is this pub worth it. It's been serving happy rowers, sailors and thirsty Londoners since 1722 and it's still going strong almost 300 years later. The view of the Thames is truly stunning, and it boasts the best views of the Oxford vs Cambridge boat race in London. That's not the only event this pub hosts, with live music throughout the week and a lovely sunday lunch menu, this is worth a trip to Hammersmith any day of the week.
Star Tavern
@Star_Tavern fantastic display for #BelgraviaInBloom #rhschelsea2017 #jack&thebeanstalk @Fullers @jdswaine @DawnBrowneFST pic.twitter.com/0lUzvWQi0r

— Phil King (@PhilK83) May 22, 2017
This is one of the newer pubs on the list, but it has such a crazy history it had to be included. It was in this very pub that much of the planning for the century's biggest heist, the Great Train Robbery, took place. They managed to steal about £40 million in today's money, so remember that when you're struggling to plan your way home. Plus, they were far from the only big time criminals who frequented the Star Tavern. The pub was a hotspot for felons and gangsters which also made it a hit with the stars of the era. Apparently the landlord, Paddy Kennedy, was also part of the charm. He would swear and curse at anyone, ignoring their wealth and status – much to the amusement of the other customers. If you'd like to be sworn at you're probably better off wandering around East London at night, because the Star Tavern is now a warm, friendly and welcoming pub. Come for a drink instead.       
The Viaduct Tavern
Pub #7 #london historic pub tour @TheViaductEC1 @KegWorks @FullersBrewery pic.twitter.com/BfFP36GwUY

— Charlie Pountney (@BBBrandsUKChaz) August 10, 2016
Normally we'd advise you to absolutely NOT land yourself in jail after a relaxing afternoon at the pub. Nor would we tell you to go expecting a welcoming atmosphere and a pint. But for The Viaduct Tavern, we'll make a happy exception. This historic London pub is another one of Fullers. This time, however, it's inside a Victorian pub come prison come gin palace. If that doesn't capture the imagination we don't know what will. The cellars took in the overflow from the nearby Newgate prison, yet the upstairs remains a paragon of gin palace architecture (if you're in to that sort of thing) with high ceilings and seriously beautiful interiors.
---
We hope you like our roundup of the best historic pubs to visit in London. Let us know if you think there's any we missed, we love to hear from you.
If you had a bit too much fun at these incredible pubs, here's our top 6 foods to eat to cure a hangover (they work, promise!). If you prefer more contemporary entertainment, check out Nightset App for the best clubs and parties in London.