We Brits love our gin, and it looks like it's catching on in the rest of the world too. Last year was declared 'the year of gin' as a record 40 million bottles were sold in the UK – that's enough to make 1.12 billion gin and tonics! To be honest, nothing can replace the classic G+T but we can add to it. There are some truly amazing gin cocktails out there, so to save you the time when you could be sipping away, we've made a round-up of our favourites for you. Let the good time be gin!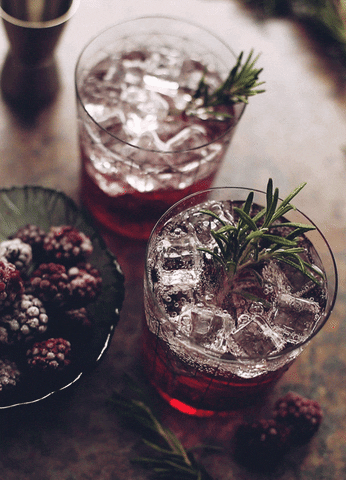 Our favourite twists on the classic Gin and Tonic:
Here's a lovely recipe by John Wilson for Gourmet Traveller. The cucumber and rose petals add a delightful, unexpected and subtle twist to the classic gin and tonic. It also looks as beautiful and delicate as it tastes, so it's a great choice if you're looking to impress.
This cocktail looks beautiful and tastes even better. There's debate over this one as to whether Tanqueray or Bombay Sapphire is smoother. Blood oranges come into season in December, so if you want to use them fresh, earlier on in the year is actually the best time to make this gin cocktail. However, this Gin and Tonic recipe uses juice and is equally lovely, so experiment and see what works for you.
Hierba means grass in spanish, and means another excellent twist on the classic Gin and Tonic for you!
This is actually one of the healthiest alcoholic drinks on the list! Plus, it's guaranteed to surprise your guests (you don't need to tell them)! We reckon it would work well in a Russian Roulette-style drinking game, although don't mistake this cocktail for a punishment. It's actually extremely refreshing!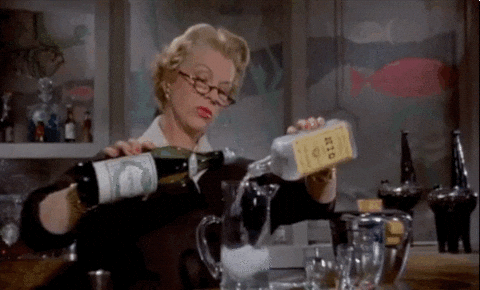 Classic Gin Cocktails:
In Raymond Chandler's novel The Long Goodbye, the Gimlet was described as "half gin and half Rose's lime juice and nothing else." Happily, modern tastes like the gin stronger, and most modern recipes now include even more Gin!
The Tom Collins originally got it's name from a very famous hoax, but the popularity of this Gin Cocktail is no joke. It's seriously refreshing, and now you can impress anyone you make it for with the following anecdote!
In New York, 1874, one cheeky patron would ask another "Have you seen Tom Collins?" When the guy or girl said no, they hadn't, the jokester would claim that a man named Tom Collins had been spreading rumors about the them in a nearby bar. The angry victim of the joke would run to the bar and demand to see Tom Collins, and the rest of the bar would laugh at them until they calmed down. Perhaps to speed up this process bartenders came up with the Tom Collins cocktail, which they would give to anyone who'd been pranked.
This Gin, Vermouth and Campari cocktail is a crowd favourite (and very strong). This is because bartender Fosco Scarselli invented it after Count Camillo Negroni said his Americano wasn't strong enough, and asked him to replace the soda water with gin! It definitely worked, and remember to serve it with orange garnish, not lemon.  
If you want to impress your friends, use the french name for this cocktail: Soixante Quinze. If you have enough of these, though, we doubt you'll remember to do that. And its very easy to have too many of these. Classy, strong and very popular, this'll be sure to please even your fanciest guests.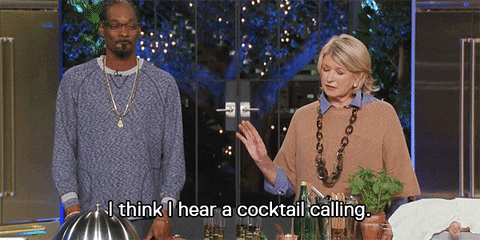 Gin cocktails you probably haven't tried 
We should thank sisters Elsie Larson and Emma Chapman of 'A Beautiful Mess' for this incredible summer gin drink. An adult take on a childhood favourite, if you had a stall selling this it would sell out in no time.
This is an unusual but delicious contribution to the gin cocktail scene from Jessica Merchant. It really really works and we can't fault her logic: putting both bacon and gin in puts everything we love in one glass!
Another creative combination, and we promise rose and gin works. Plus, it's prime rhubarb season at the moment, making this the perfect refreshing summer cocktail.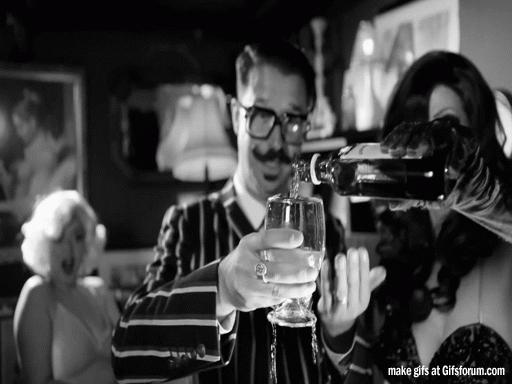 So there you have it! We hope you like our roundup, and as ever, we love to hear from you. Let us know if there's any cocktails you reckoned we missed, advice for beginners or just what you want us to write about next.
If you don't fancy making your own gin and tonics or gin cocktails, there's plenty of amazing places in London that will make them for you! Check out our roundup of the BEST LONDON GIN CLUBS AND EVENTS.
Gin not your thing (*gasps*)? Check out Nightset App for more inspiration on cool parties, venues and cocktails in London, or have a look at our other roundups on our blog.