We asked our followers if they really did like Piña Colada. The answer, of course, was a resounding YES, so we've put together one hell of a Piña Colada recipe. Once you know how to make this, we can guarantee you'll be the most popular person at any party. Who knows, it might even lead to some making love at midnight, and knowing the British summer, you'll probably get caught in the rain too. Here's Nightset's top tips for how to make the best Piña Colada of your life.
How to make the pineapple cup:
If you want to make a truly authentic Piña Colada, you'll need to serve it in a pineapple cup. It looks impressive, and we reckon it's a great portion size. It's actually very easy, so here's a little step by step.
Making a
Piña Colada
pineapple cup with a pineapple corer:
Lie your pineapple sideways, and slice off the leafy 'top'.  

Place your

pineapple corer on top of the pineapple and twist. Aim to remove about three quarters of the inside of the pineapple. Place this in a bowl for later.
Making a
Piña Colada  
pineapple cup without a pineapple corer: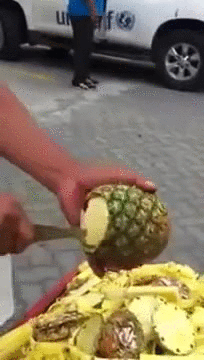 Lie your pineapple sideways, and slice off the leafy 'top'.

Using a sharp knife, cut a circle inside the pineapple about half an inch away from the skin, all the way to the harder part at the bottom. Cut across the middle section of the pineapple twice, so it is in 4 parts. Then, just use a spoon to scoop out the middle part and you have a cup!

Be really careful not to slice through the pineapple, or your

Piña Colada

will leak out! If you do, don't worry, just pop a plastic cup inside and use it as a sheath, it'll still look snazzy.   
Now you have your cup, and your pineapple flesh, it's time to make Piña Colada  !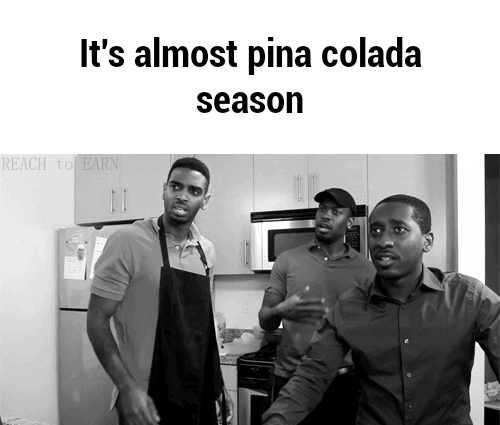 Piña Colada recipe (serves 4):
2/3rd cup Fresh pineapple chunks (You can use the ones from your cup).
TIP: Freezing the pineapple chunks for three hours in advance improves the flavour, but if you can't do that just pop in the fresh stuff, it'll still taste great! Make sure the pineapple isn't too acidic. If it is, you can substitute it for tinned pineapple or pineapple juice, both work well.
A splash of Pineapple Juice

8 oz.  Rum
TIP: Darker Rum has a stronger flavour and will hold it's own against the pineapple and coconut. It can, however, be a little too heavy for some. White rum will give you a very sweet cocktail, and you'll really taste the pineapple and coconut. Some mixologists swear by mixing white and dark rum together, so play around and see what works for you.
To Garnish
Pineapple cup

Maraschino cherry

Crazy straws

Cocktail umbrellas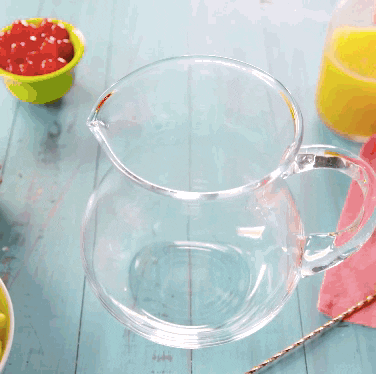 Then, pop all the ingredients (bar the garnish) in a powerful blender and puree until slushy. Pour the Piña Colada mixture into the four pineapple cups, and garnish with maraschino cherry, mini umbrellas and funky straws. Go wild with the garnish, the people who'll complain about it aren't the sort of people you want to be friends with anyway.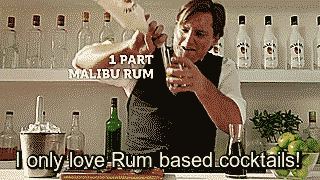 There you have it! The perfect Piña Colada. Now go and bask in your new popularity, you can thank us later.
If you're struggling with the corer, check out the Naked Chef's handy tutorial:
For some really impressive twists on the classic Piña Colada, Check out this post on Delish.